Safety is Our Highest Priority
California Drywall focuses company-wide on safety leading indicators, not just OSHA compliance. We believe safety has as much, if not more, to do with what's in the minds of our people as it does with rules and rulebooks.
Our goal is to create an accident-free environment through leadership, communication, training, and employee involvement and recognition. By promoting an attitude of safety consciousness, our employees develop a mindset of zero harm and reduce incidents as a result.
At a Glance
01
0.60 - Experience Modification Rating (EMR Rating)
02
6 Full-Time Safety Professionals
Safety Programs
Our Safety Program is effective because everyone in the company is responsible for it. This approach ensures that everyone has been properly trained to perform their duties as safely as possible and keep us in compliance with all federal, state, and local safety standards. Safety and having an accident- and injury-free workplace is critical.
Our safety program means you get dedicated craftsmen who feel good about coming to a safe work environment every day.
Our safety program includes:
6 Full-Time Safety Professionals
2-hr Safety Orientation and Test for all newly hired Craftsmen
OSHA 10 training for all Craftsmen
OSHA 30 training for all Foremen, Superintendents, and Project Managers
Up-to-date IIPP and HIPP
Ongoing training and certifications for field personnel (Fall Protection, Lifts, Scaffold, etc.)
Quarterly company-wide Foremen Safety Meetings
Pre-employment evaluations
Pre-task planning
Thorough JHA's
Safety awards & incentive programs
See All Awards & Recognition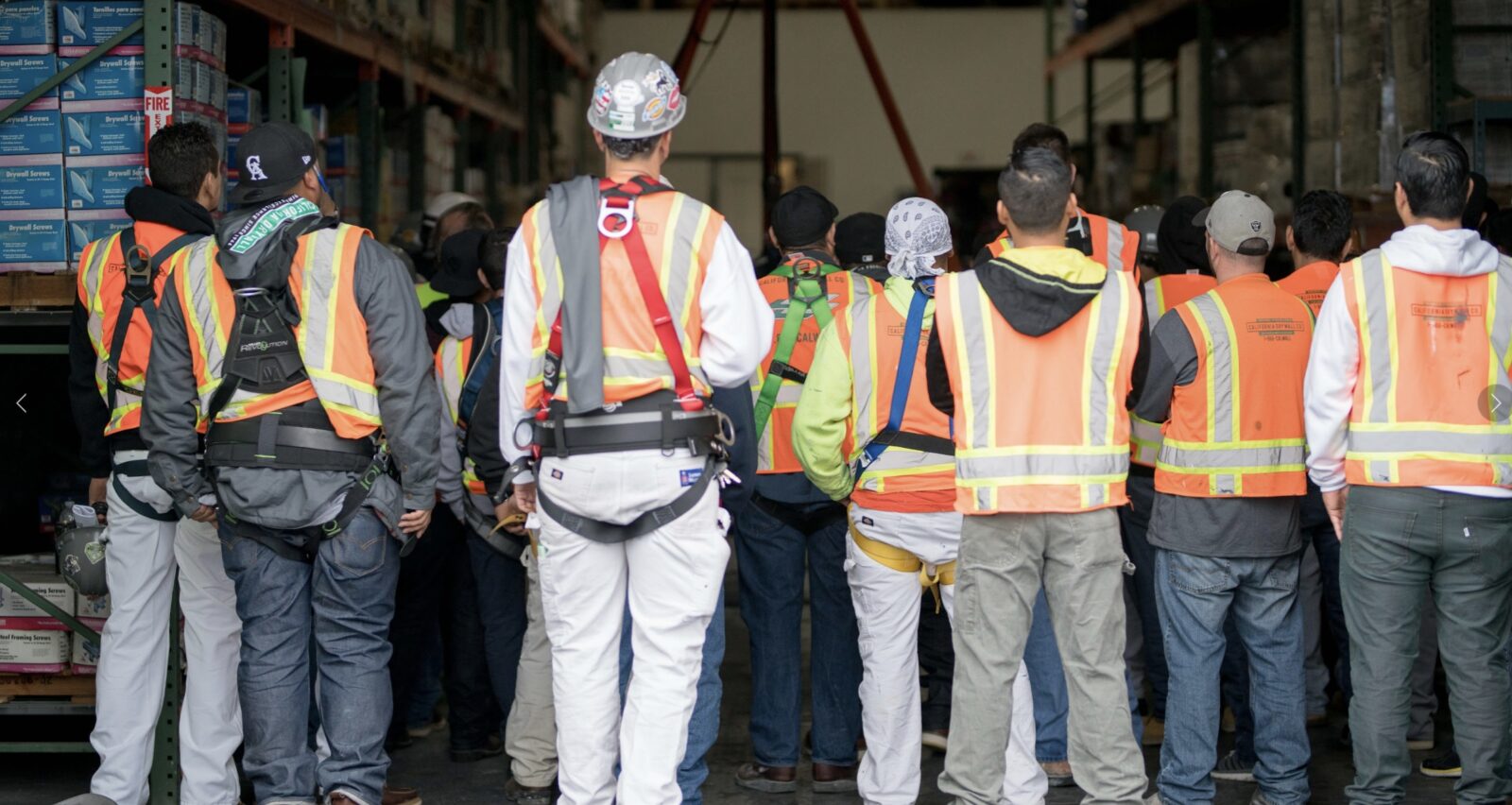 Recent Safety Recognition
Excellence in Safety Award – Over 1 Million Annual Hours
2020 • Wall and Ceiling Alliance
Excellence in Safety Award – Over 1 Million Annual Hours
2019 • Wall and Ceiling Alliance
Excellence in Safety Award – Over 1 Million Annual Hours
2018 • Wall and Ceiling Alliance
All Awards & Recognition