The California Drywall Difference
At California Drywall, we foster an entrepreneurial and collaborative environment that promotes effective communication, teamwork, and embraces change. Our culture is built on a passion for improving construction processes and delivering outstanding results to our customers. We are dedicated to achieving excellence in every project we undertake.
At A Glance
01
50+ Design-Assist/Design-Build Projects.
02
In-House Cold-Formed Steel Engineering.
03
Largest Northern California Workforce.
04
63,000 SF Fabrication Facility.
05
Top Preconstruction Services.
06
Award Winning Safety Program.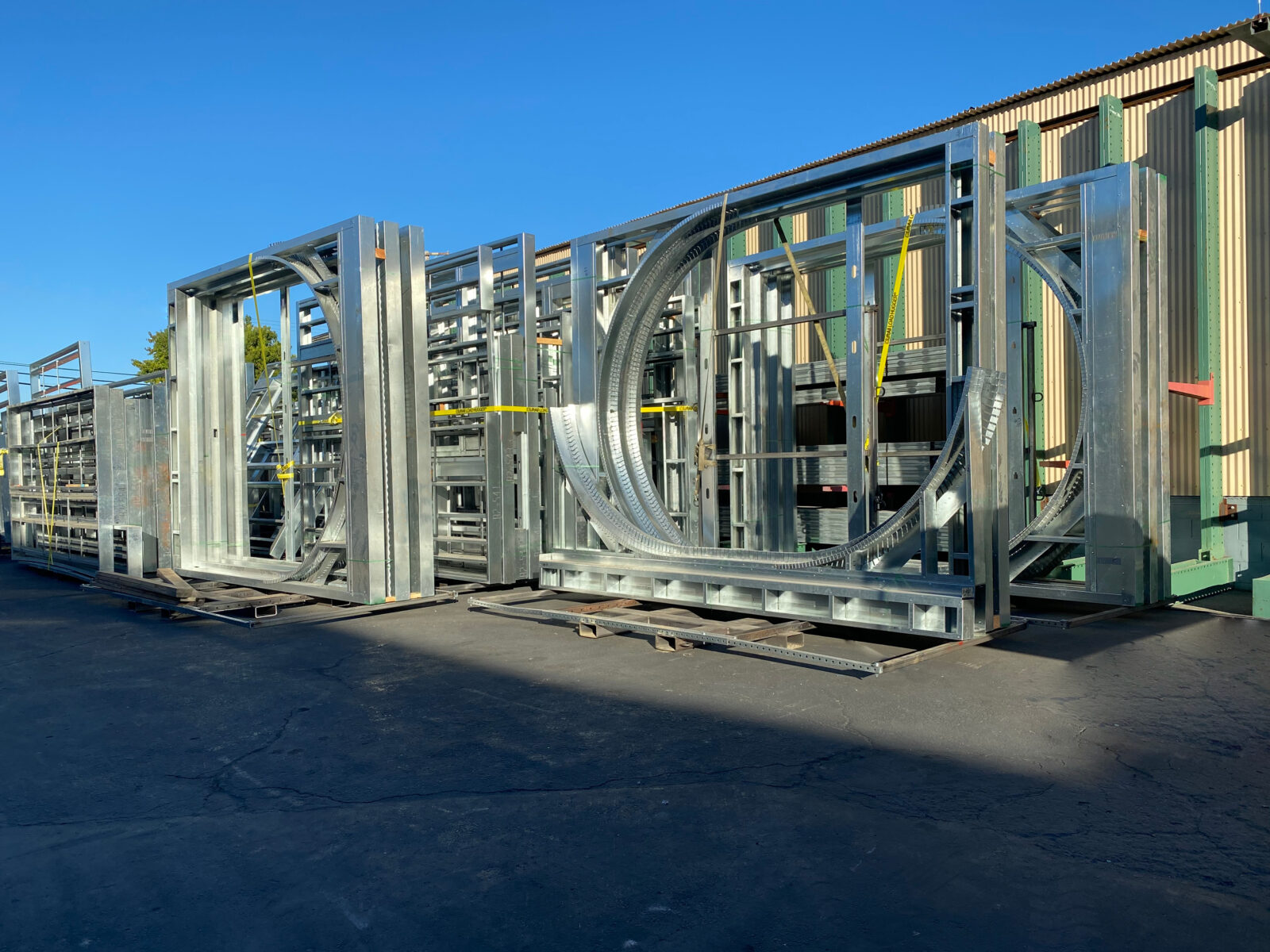 Innovation
We use established and emerging design, planning, production, manufacturing, and installation technologies. They increase collaboration, reduce costs, and improve constructability and construction timelines for our clients.
Our Prefabrication efforts include wall panels, soffits, headers, metal components, drywall shapes, and more. All produced at our 63,000 square foot manufacturing facility.
Relationships
Strong relationships with clients, suppliers, and trade partners allow us to foster a culture of trust, transparency, and collaboration.
By delivering quality, value, and service for over 75 years, we have earned their respect and loyalty, and have become their go-to partner.
Results
By leveraging our experience, expertise, resources, and innovative approaches, we deliver work that meets, and exceeds, the quality, schedule, and budget requirements of our clients' projects.
This commitment to exceeding expectations has earned us a reputation as a trusted and reliable partner in the industry.
We have invested heavily in laser and plasma cutters, cold-formed steel roll formers, and other equipment that give us unmatched fabrication capabilities.
Employee Spotlight